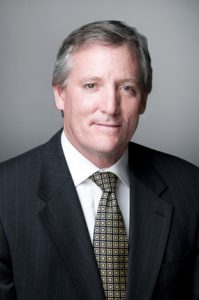 Robert S. Goggin, III, Esquire
Robert S. Goggin, III, a graduate of St. Joseph's University and Widener University School of Law, began his career in the Philadelphia District Attorney's Office in 1989.  Thrust directly into the courtroom, Bob's skills sharpened through the years of trial work designed to protect the citizens of Philadelphia.
Bob put these skills to work for the cause of labor after leaving the DA's office.  He represented various unions including correctional officers, tradesmen and laborers.  This additional level of experience has increased his abilities when litigating on behalf of Rail workers.
Bob's success in FELA cases has resulted in numerous million dollar verdicts.  In addition to handling FELA cases, Bob also handles medical malpractice, products liability, motor vehicle and other serious personal injury matters.